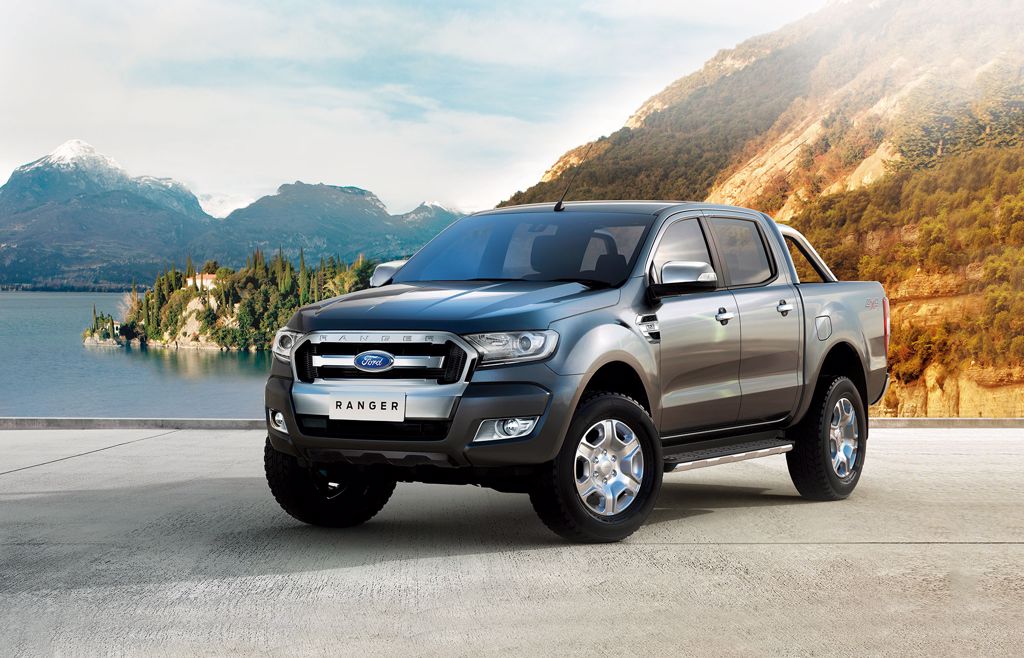 Sweet as deals only at Ocean Ford
Want to see a poker face? Ask Ford New Zealand managing director Corey Holter whether it's a priority for the Blue Oval's new Ranger to hold its position as the country's favourite one-tonne ute next year.
Last year, Ranger achieved the seemingly impossible by toppling the Toyota Hilux from its podium perch as New Zealand's number one pickup truck, after 32 years on top. Being the number one ute also potentially means being the number one new vehicle overall; Ranger is just that so far in 2015, with help from the heavily updated model racking up a record 738 registrations in August. That's another victory over Toyota, with the Corolla now second overall to Ranger in the new-vehicle sales race.
But back to Holter. At the media launch for the updated model this month, I asked him how important it was for Ranger to keep its number-one status moving forward into 2016. The awkward silence was about as long as it took to read that last paragraph.
New Ranger still has hard-core off-road ability. PHOTO: SUPPLIED
Holter's considered response: "Well, we haven't come this far to let it go lightly. But ultimately it's up to the customer to decide. We've said that all along."
Don't expect a poker face from the new Ranger. Already a bold-looking machine, the new version has gone over-the-top with frontal styling dominated by an enormous grille. It might be Australian-designed and Thai-built, but the latest Ranger is now truly a smaller brother to the American F150.
"Bold, masculine American styling is clearly desired [in this market] and that's been part of the Ranger's success," says Holter. "We've taken that on board and dialled it up even more."
Ranger's upgraded interior features Sync 2 voice information and entertainment system. PHOTO: SUPPLIED
Despite the in-your-face styling, there's been a fair bit of gentle finessing under the Ranger's skin. Engines and transmissions have been modified with new calibrations, new mountings and even an entirely new gearshift mechanism on manual models. Ranger is also now the first ute in the segment to employ Electric Power Assisted Steering (EPAS). It all helps towards a fuel economy improvement of 0.4-0.6 litres per 100km depending on model.
The model range opens with workhorse XL variants: single-cab models priced from $36,040 are powered by a 118kW/385Nm 2.2-litre turbo-diesel engine, while larger versions get the acclaimed 3.2-litre five-cylinder turbo diesel with 147kW/470Nm. Both the XLT and flagship Wildtrak models are powered exclusively by the 3.2-litre unit.
An immediately obvious benefit of the new model on local roads is improved refinement. Noise, vibration and harshness (NVH) levels have been significantly reduced, making the new Ranger even more car-like than the old one – which was acclaimed for being very, well, car-like.
Styling detail differs on Ranger models, but the bold grille is the same. PHOTO: DAVID LINKLATER/FAIRFAX NZ
But there has been a broadening of ability as well. The provision of some high-tech driver-assistance features is notable, although you have to buy the $69,640 Wildtrak to get the full suite: there's adaptive cruise control, driver tiredness alert, distance alert with forward collision mitigation, lane-keeping aid and lane departure alert.
The XLT (starting at $49,840) isn't quite as lavish, but you do get parking sensors at the rear (the Wildtrak has them on the front as well) and a reversing camera, hill descent control, an eight-inch colour touch screen with Ford's Sync 2 information and entertainment system and satellite navigation.
So the Ranger is now a more sophisticated machine on-road, but what might surprise is that the two-wheel drive versions – Hi-Rider models in Ford-speak – are now more useful off-road thanks to a new electronically locking rear differential that's fitted to all 3.2-litre models. No, a Hi-Rider can't follow a four-wheel drive Ranger right into the rough, but it can get you out of a sticky spot with the shift-on-the-fly eLock, which will fix the torque split left-to-right at the rear axle and provide maximum traction when needed. It's a boon for a powertrain that's played a big part in the Ranger's sales success.
Ranger off-roading ability helped by new eLock differential at the rear. PHOTO: SUPPLIED
The new EPAS also brings benefits for off-tarmac driving. The calibration can be tailored for different driving environments and Ford claims that some of the vibration ordinarily felt through the wheel on gravel and other rough surfaces has been eliminated.
The new Ranger also marks a partial parting of the ways between Ford and Mazda. The Ranger and BT-50 share a platform, but the Japanese brand doesn't pick up the powertrain and technology changes introduced on the new Ford. Mazda is set to introduce its own BT-50 update in the next few weeks.
Ranger was undeniably the best of the big-name pickup-truck bunch last year and a deserving top-seller. The Toyota Hilux was arguably the worst: a nine-year-old design that was well past its use-by date. So it's all the more remarkable that the Toyota remained so strong and achieved runner-up status to Ranger. It speaks volumes about the enduring power of the Hilux brand and the considerable marketing muscle of New Zealand's number one car company.
When the all-new Hilux is launched in November, Toyota will have the newest contender in the segment and a real desire to gain back bragging rights.
Holter acknowledges Hilux will be a threat. But does he think Ford will have to help the Ranger along with extra incentives to keep it at number one? The answer is a firm "no".
It's going to be a most interesting end-of-2015. Then, expect sales warfare between Ford and Toyota in 2016.
News