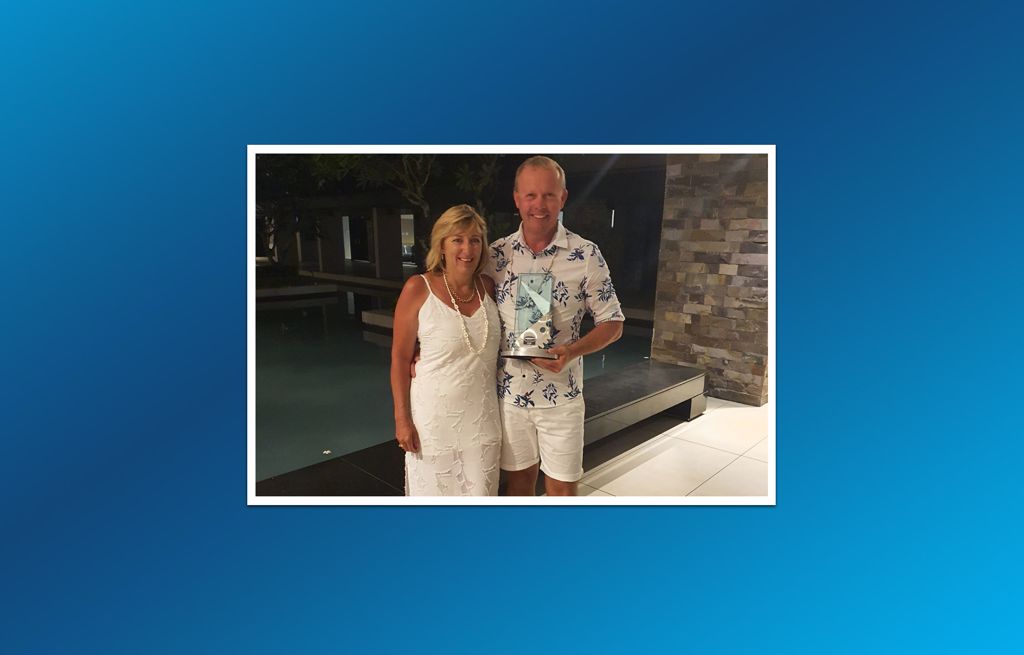 Whakatane dealership wins prestigious Ford NZ Dealer Award
Local Ford Dealer Principal Stephen Hermansen accepted the prestigious President's Award on behalf of Ocean Ford Whakatane at an overseas Ford New Zealand Dealers conference recently.
Stephen and wife Paula attended the Natadola Beach Awards Dinner where Ford New Zealand presented category winners with the 2019 President's Award at the Fiji Intercontinental Resort on February 25th, 2020.
The President's Award is the pinnacle of Ford Dealer annual awards nationwide, recognising the outstanding efforts of Dealerships within the Ford Dealer network who earn it, based on leading their group across a scorecard of performance criteria weighted toward customer satisfaction.
There is a very high bar set for these criteria and while many Dealers do their best to go above and beyond, only a few can distinguish themselves with their extraordinary performance in sales and customer satisfaction. Each year Ford New Zealand recognises this select group by awarding the top Dealer in each Dealer group with the President's Award.
Ocean Ford Whakatane consistently placed second in their category for a few years prior to last year, however 2019 saw them reach first place and finally receive recognition for achievement at the very highest level.
"We have been knocking on the door to win this award for the last few years. Constant fine tuning of our business practices and a great team of people got us there in 2019" says Stephen, Ocean Ford's Dealer Principal.
The announcement to staff was delayed upon their return from the awards night in Fiji so the Ocean Ford team could celebrate the good news alongside that of Operations Manager Jared McGillivray. Jared originally started his employment at Ocean Ford on the 28th February 2010 and a presentation of a specially carved limestone Koru was gifted to him in recognition of his 10 years continuous employment.
News